Many people were disappointed when Barack Obama's second term as President of the United States ended.
Even today, the family gets a lot of love from Americans, and in March 2017 a mom sent a letter to the Obama family and inviting them to her daughter's wedding.
Obviously, she knew the Barack Obama was not going to turn up to a stranger's wedding, but she wanted to send the invitation by way of respect and admiration for the work of the famous man.
However, the bride-to-be got the surprise of her life when she received a letter in the mail from Barack and his wife!
They did not attend the wedding, but she received a message of encouragement and hope from one of the most popular men in the world.
Here's the message: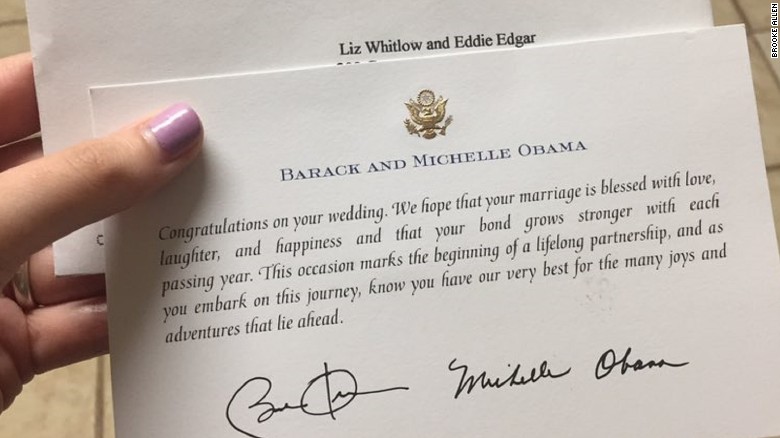 "Congratulations on your wedding day. May this special time be blessed with love, laughter, and happiness. We wish you all the best as you embark on your journey together, and we hope your bond grows stronger with each passing year. This occasion marks the beginning of a lifelong partnership, and as you embark on this journey, know you have our very best for the many joys and adventures that lie ahead."
What a beautiful gesture from the Obamas, who did not have to respond to a stranger - but did.